Speedo Shine by Misfit
We're sorry, this product was so popular, we've sold out.
Shipping & returns
+
Most items will be shipped from our warehouse within 1-2 full business days, except where otherwise noted. Shipping restrictions may apply.
We take pride in our reputation for quality and value. If for any reason you are dissatisfied with a purchase we'll assist you with a prompt refund. Returns will be accepted up to 90 days from purchase date. The item must be returned in original, unused condition, in original boxes (whenever possible), and with all paperwork, parts and accessories to ensure credit. No returns can be made on FINAL SALE or Grab Bag items. Items purchased at a retail store may not be returned to our online store.
• Speedo Shine is the world's first activity, swim, and sleep tracker that was designed with swimmers in mind.
• Made out of durable aircraft-grade aluminum, Speedo Shine is waterproof to 50 meters and has special swim tracking capabilities.
• Speedo Shine tracks a swimmer's lap count and swim distance with industry-leading accuracy, as validated by Speedo in-pool testing, and works for all stroke types.
• Speedo Shine also tracks walking, running, cycling, and more, and automatically tracks light and deep sleep.
• Extremely thin and comfortable, Speedo Shine was meant to be worn both in and out of the water.
• The pale silver color, Pure, works with any attire, and the device can be worn on the wrist or as a clip almost anywhere on the body.
• Speedo Shine syncs with the Misfit app for iOS and Android to show laps and swim distance, steps taken, and calories burned, as well as graphs and trends over time.
• Speedo Shine never requires charging-it runs off a basic watch battery that lasts 4-6 months-making activity, sleep, and swim tracking a seamless experience.
• Use the Misfit App to track your swimming laps, steps, distance, calories, automatically monitor your sleep and much more!
• Comes with a clasp and two sport bands, a white & a black.


Speedo partnered with Misfit to create the world's first activity, swim and sleep tracker designed with swimmers in mind. Track your lap count and swim distance with industry-leading accuracy.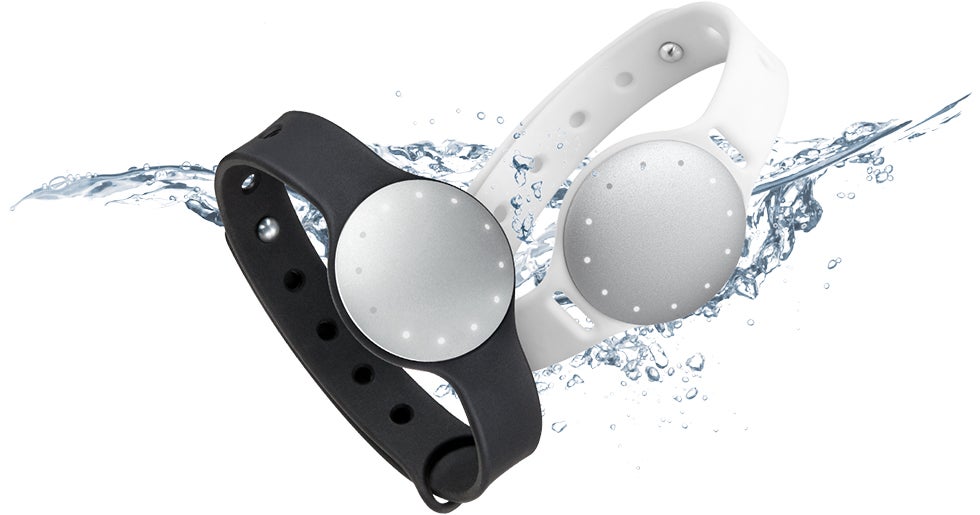 "With Speedo Shine, you can
focus on getting the most from your
water workout and it's a great
looking accessory."
MISSY FRANKLIN
5X Olympic Medalist
Current World Record Holder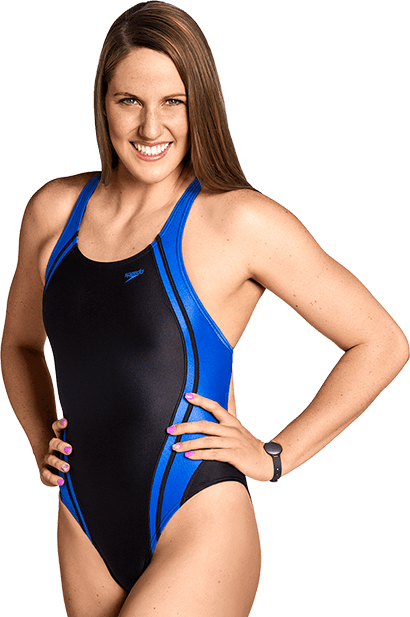 FROM SWIM TO SLEEP
Move in and out of the pool with ease. In addition to lap count and swim distance,
Speedo Shine tracks walking, cycling, running, sleep and more.
Dual Bands
Comes with classic black and white sport bands for you to choose from and custom-fit to your mood.
Detachable Face
Easily remove the face anytime and place it in the accessory of your choice.
Magnetic Clasp
The built-in magnet lets you comfortably clip your Speedo Shine anywhere you want.
Specifications
MATERIAL

Anodized Aircraft-grade Aluminum

CHARGING

None

DISPLAY

LED

BATTERY

CR2032 coin cell

BATTERY LIFE

Up to 6 months
DIMENSIONS

27.5 x 3.3 x 27.5 mm (WxDxH)

WEIGHT

9.4 g

SENSOR

3-axis accelerometer

SYNC METHOD

Bluetooth 4.1

MEASURES

Steps, Calories Burned,
Distance, Swim Laps and
Sleep Quality and Duration
COMPATIBILITY

iPhone® 4s/5/5c/5s/6/6 Plus
iPod® touch 5
iPad® 3/4/Air/mini
Samsung Galaxy S® 4/5/6
Google Nexus
Android 4.3 BLE devices and above
Shine for iOS app is compatible with
devices running iOS7 and above and
with Bluetooth 4.0.
Shine for Android is compatible
withdevices running Android 4.3
(Jelly Bean) and above with
Bluetooth 4.0/Bluetooth Smart